Access to experienced engineers in emerging technologies is hard
Grid Dynamics excels at hiring, training, growing, managing, and retaining specialists in emerging technologies and making them available to clients on-demand. We do that by building delivery centers in the cities with the highest number of top technical universities and rich traditions of math, science and innovation. We hire the top 10% of technical talent. Nearly 100% of our staff has advanced degrees.
Every year we deliver hundreds of courses in emerging technologies to our engineers using Grid Univerity, our unique learning platform. Through our deep relationships with top local universities, forged over years of collaboration, and specialized recruiting programs, we can scale the hiring and staffing of new engineering teams to support complex technical programs faster than anyone in the industry.
Types of engineering services
Program-based outsourcing
Case study: agile co-innovation in action
The client wanted to start a new technology program with Grid Dynamics staff and gradually build its own engineering team to perform the majority of development. Over the course of 5 years, Grid Dynamics not only designed a world-class platform but also helped the client to build a world-class team.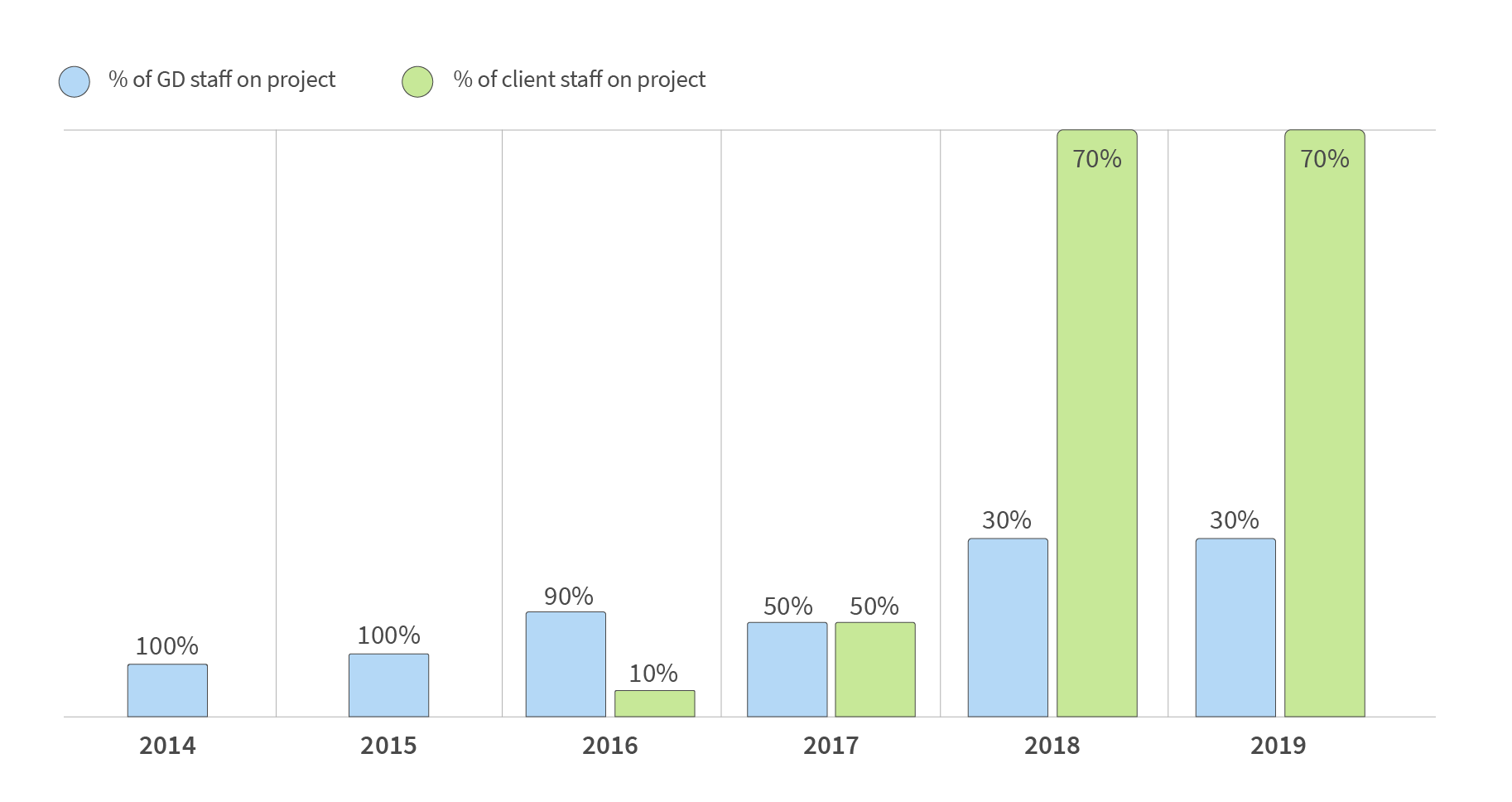 Data science / ML
Looking for a team of great data scientists and ML engineers with expertise in predictive analytics, dynamic pricing, image processing and other business applications? You've come to the right place.
Read More