Rising customer expectations demand quicker development
Customers expect new features and site improvements on a frequent basis. Developers are under constant pressure to satisfy users, knowing that if a page takes too long to load, or an innovative feature hasn't been implemented, people might instead visit a different site.
Development is a race to provide new features and updates more quickly, decrease load times, improve responsiveness and fix bugs. This accelerated speed of development is only possible with a robust and flexible architecture.
Innovating in Web UI development since 2008
We have been working in Web UI development since 2008, including work with some of the largest retailers and tech companies in the world. Over the years, we have cultivated our expertise to create blueprints for UI development success based on frameworks in Angular, React and others.
Our standardized implementation practices relies on three primary points:
1. Build a scalable front end that can run on the cloud with lightweight architecture
2. Create a rich UI experience with responsive, adaptive design
3. Reduce time to market with DevOps and Agile processes
The result is reduced development cycle time without sacrificing quality.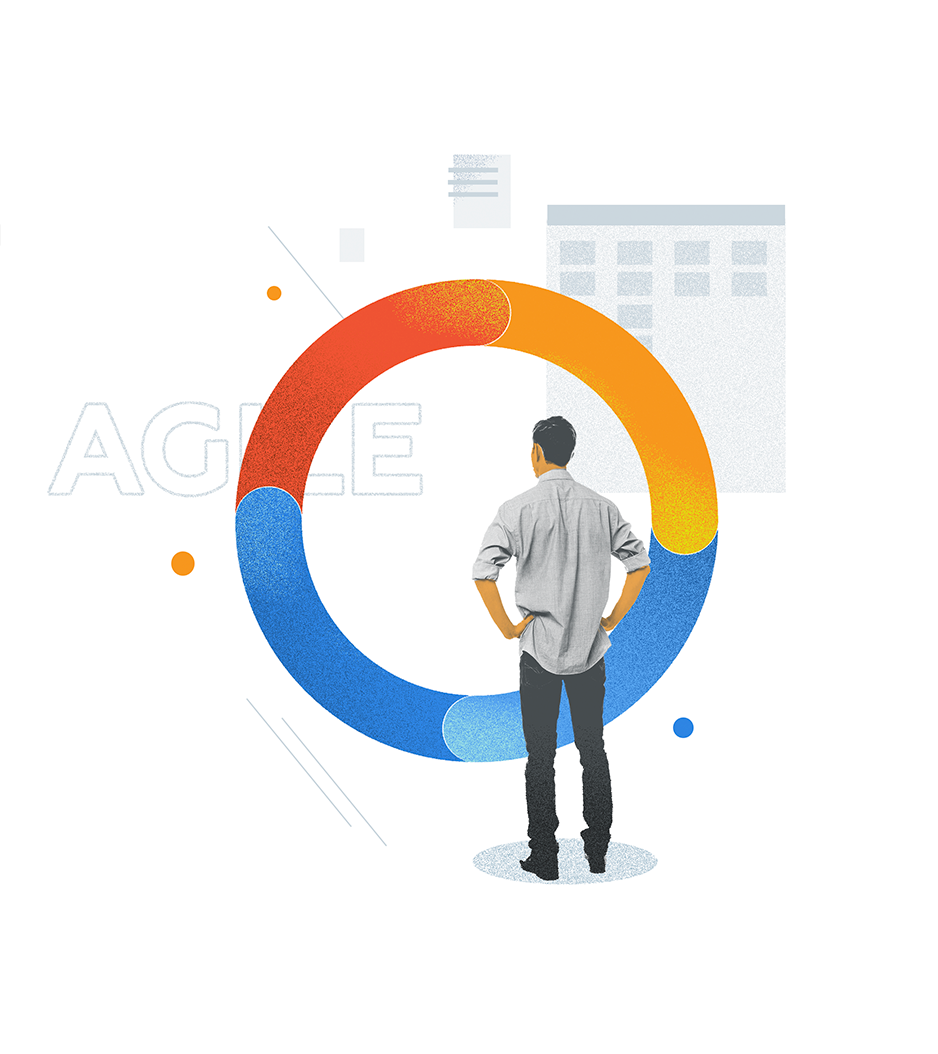 Replatforming to produce a robust Web UI
Scalability with lightweight UI architecture that can run on the cloud
Software designed as a legacy monolithic structure can't scale up under heavy traffic, which can cause sites to crash on peak traffic times. Therefore, we recommend building a new UI separate from the underlying using microservices, and then integrating it with backend systems. That way, the UI can scale horizontally as needed, while still working smoothly with existing third-party systems and backend services.
Open source UI technologies provide superior development and UX
Open source tools provide greater customization, and allow for more powerful features. We have experience in all popular and innovative open source UI technologies, and have contributed to a significant number of them. The microservices we use range from an incrementally adoptable JavaScript framework like Vue, to a behavior driven development testing tool such as Chai.
Reduced time to market with Agile development processes
Agile methodologies like Scrum and Kanban decreases the time that it takes to complete projects, with higher quality results. This allows the customer to get the relevant feedback and results they want in a shorter period of time. Teams are cross-functional, with all the skills necessary to complete a project present on a single team.
Key features
Open source cutting-edge technologies
We use open source microservice technologies to save on licensing fees, increase customization and provide more powerful features.
Highly scalable
By moving to the cloud, we can build UIs that scale horizontally for peak traffic.
Offline-first
The application is loaded and shown immediately regardless of the internet connection status. People increasingly use apps and web services on the go, and aren't always guaranteed great internet.
Progressive web apps
We build progressive web apps that are reliable, fast and work offline using Service Workers and App Shells, managed by a Web App Manifest. They engage with users through push notifications, even when offline.
Responsive and adaptive design
Our sites work on device form-factors of any shape and size, including wide-screen TVs.
Fast time to market
With test automation, Agile processes and coordinated teams, we bring applications to market quickly and easily.
Integration with third-party modules
Containerized microservices approach allows easy integration of your favorite modules.
Ease of maintenance
At the end of the project, you own all the code. We document everything for superior maintainability.
Blueprints
We have built blueprints that answer some of the questions frequently asked by businesses when developing a web UI, such as: what folder structures to use, how to test code, how to maintain the project, and more.
Read more