Mobile apps are here to stay
In the modern world, it's hard to imagine a business without personalized access from anywhere 24/7. Customers expect a clean, modern mobile app design to be fast and stable, with an attractive UI and a convenient, friendly UX. Many users judge a brand entirely on their mobile app experience, so fulfilling these requirements are critical for businesses to maintain customer loyalty.
Building a successful app is not easy. Developers must ensure that their apps work on all devices and platforms. They must be scalable to perform even during periods of heavy traffic. They nee an attractive UI and convenient UX. Without the correct skills and experience companies struggle to produce a secure, high-quality app that is stable and will delight their customers.
Years of experience in crafting mobile applications
Grid Dynamics has a long history bringing value to our customers through high-end mobile engineering services. We have been instrumental in delivering our customers industry recognition, placing them into retail's top 10 most downloaded Black Friday apps and boosting their app store ratings to over 4 out of 5 stars. Our mobile team helps customers test and stabilize their mobile apps and features. We are also well versed in the newest mobile technologies including Flutter, the latest cross-platform technology from Google, and 3D mobile augmented reality. Our skills and track record will ensure your mobile application is a success.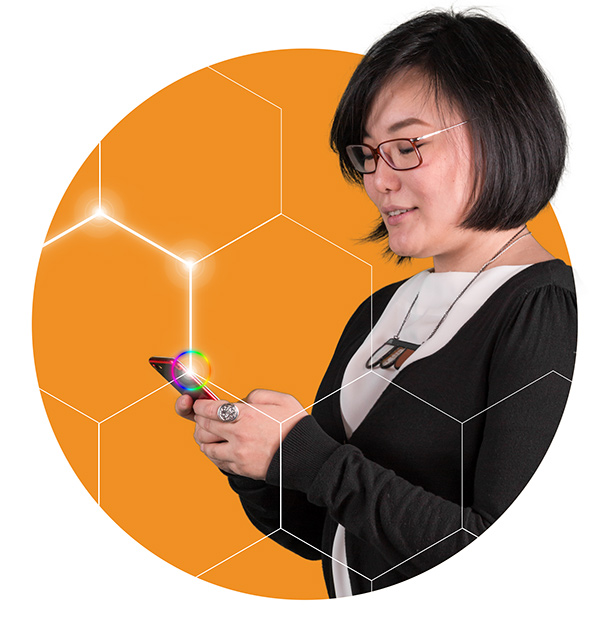 Build once, run everywhere
Cross-platform app development, writing a single code base for both Android and iOS apps, was once riddled with compromises. Execution speed verses development complexity. Graphical sophistication verses code size. Deploying the latest features verses keeping a common code base.
No more. Cross-platform development has come of age. Grid Dynamics has development experience with the most popular cross-platform development solutions, including Flutter, React Native, and Ionic.
Flutter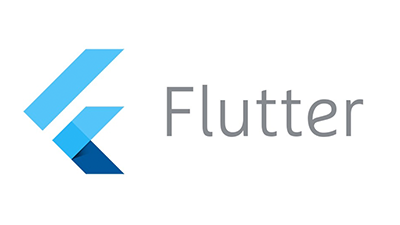 Flutter, developed by Google, is the latest technology for cross-platform development that finally fulfills the promise of cross-platform development: write once run everywhere. Flutter is open-source and can be used to create superior-quality apps for Android and iOS using a single code base. It is designed and optimized for fast rendering and complex animations. It makes UI coding even easier than it would be using the native development language. The architecture is optimized for vector graphics animation. Animations can be easily run inside Flutter, even achieving 120 frames per second.
React Native

Adapted by Facebook from ReactJS, React Native is another popular cross-platform development tool. React Native uses a bridge to connect the software to the execution platform allowing components written in javascript and native code. This option offers a good blend of Cross-platform along with some native components but can struggle with animations which must be called with the javascript bridge.
Ionic
Ionic attempts to utilize some common features of multiple platforms, namely HTML, CSS, and JavaScript. The application code executes inside the platform's native web browser as shown and the hybrid framework then creates a software bridge to call platform-specific services. The Ionic framework mixes native platform code to utilizing AngularJS, leveraging CSS for styling and animation. Ionic uses Cordova plugins to gain access to the host operating system features, such as the camera, GPS, flashlight, etc.
Building a superior mobile app

Superior UX
Apps need to be fast, nice looking and respond quickly in order to please the high expectations of demanding customers.

Customizable and clean UI
The UIs we build are generally simplified with self-explanatory visual elements, but custom controls can be implemented at the client's request.

Thorough testing to prevent bugs
We strive for zero bugs at launch. To accomplish this, we use several layers of quality verification, including unit-testing, manual and automation testing. Test plans include both everyday user and corner case scenarios.

Advanced Augmented Reality features
Augmented Reality allows users to "place" products in their homes without going to the store, providing a far more convenient way to shop on mobile devices.

Native applications
We have teams skilled in both Android and iOS platforms and have successfully built profitable award-winning apps for both.

Responsive web UI
The web site should look great regardless of the device it it viewed on. This is best done through a responsive adaptive UI application.

Open source technologies we use
Our engagement model
New clients typically start with a series of workshops. The outcome of this consulting is an analysis of project goals, the identification of the most preferable implementation strategies, a selection of best tools which culminates an implementation proposal.
We are very flexible in our customer engagement models, and have four levels of engagement depending on the need and desire of the client. The most substantial of these, which we have been engaged with for several years with a few select clients, is complete outsourcing, which involves clients entrusting us with all of their mobile development, including QE and onsite management.
The next level of engagement is project outsourcing, where we focus on completing a mobile app project by a specific date within budget constraints. We also provide consulting services: Grid Dynamics has vast experience in the best software development practices, which we automate with modern CI/CD, project, process and code-quality tools. Finally, we offer staff-augmentation, where we provide clients with mobile engineers experienced in any contemporary mobile technology to work on their projects.
Read more
Why Flutter should be your next mobile development framework
Take your apps to the next level with 3D augmented reality