A dynamic relationship
Grid Dynamics has been working with Microsoft since 2006, starting in the area of high-performance computing (HPC) and In-memory Data Grids (IMDG).
Over the years we have jointly helped numerous enterprises through a digital transformation of their business as our partnership has evolved to include cloud migration services on Microsoft Azure.
As a digital transformation partner for Tier-1 companies, Grid Dynamics specializes in upgrading their product discovery capabilities by using the latest advancements in search and machine learning technologies.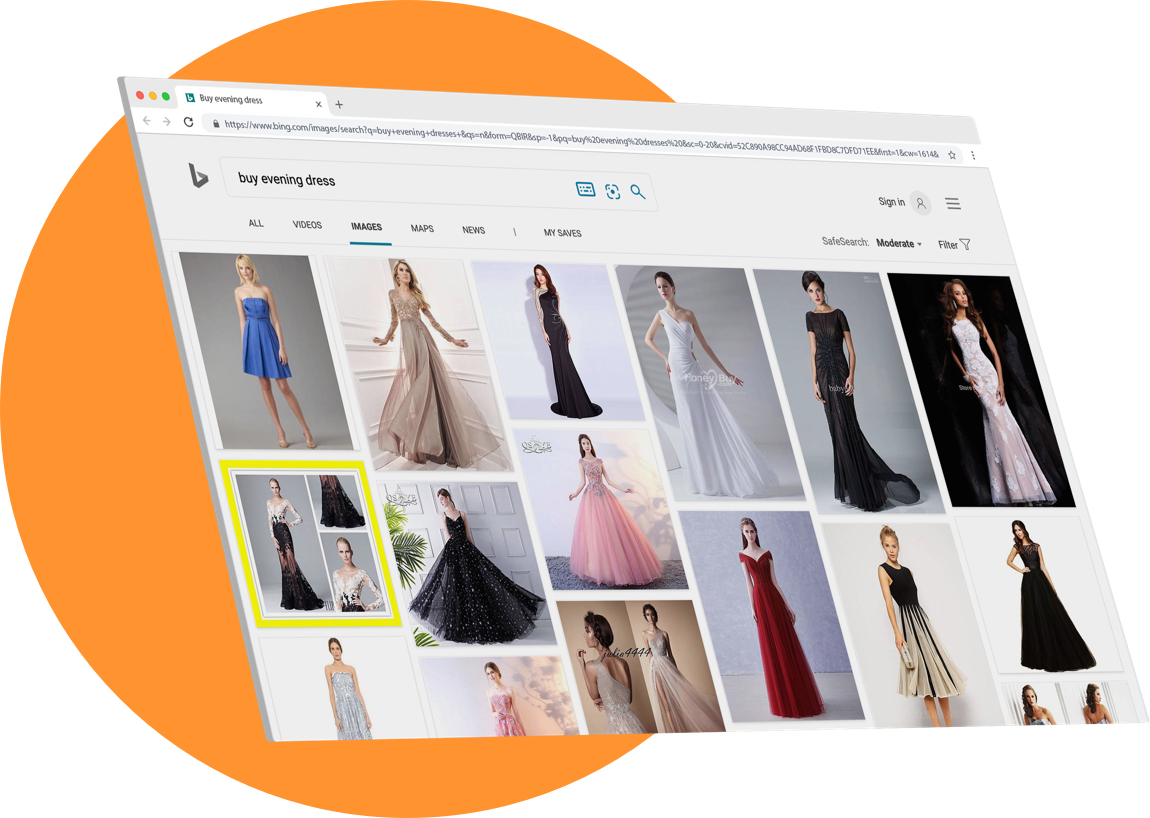 Recent Partnership updates
Grid Dynamics joins forces with Microsoft to power the growth of Bing for Commerce among leading global online retailers
The retail search industry is currently experiencing a new wave of innovation fueled by two key factors.
First, the latest deep learning-based natural language processing models are achieving remarkable results in understanding the meaning of the human language with the use of semantic vectors.
Second, major cloud providers have accumulated vast volumes of customer behavior data which can be used to train those models at an unprecedented scale.
Microsoft Bing for Commerce builds its strength on both of these developments by combining state of the art NLP models with web-scale customer engagement data to provide the truly next-generation retail search engine.
Now Grid Dynamics has extended the partnership to become a system integrator of Microsoft Bing for Commerce. Utilizing its proven experience in retail search solutions, effective agile delivery model and expert understanding of Microsoft Bing for Commerce, Grid Dynamics is helping companies to produce relevant, timely and personalized search results that match customer buying intent.
Areas of specialization
Microsoft Bing for Commerce
Ever since the company was founded in 2006, Grid Dynamics has helped many leading online retailers to upgrade their product discovery capabilities using the latest advancements in search and machine learning technologies.
As the new wave of innovation comes, powered by a semantic vector search approach to product discovery, Grid Dynamics partners with Microsoft Bing for Commerce to provide relevant, timely, personalized search results matching customer buying intent.
Learn More
Microsoft Dynamics 365
Grid Dynamics partners with Microsoft to develop Dynamics 365, a new product line of ERP and CRM applications, bringing in considerable expertise in fraud detection, customer intelligence, revenue management, and integration of cloud services to help Microsoft improve Dynamics 365 products.
Grid Dynamics is also a system integrator of Dynamics 365 products. Deep expertise in ERP and CRM domains, decades of experience with cloud services, and participation in core development of Dynamics 365 applications enables Grid Dynamics to provide outstanding system integration services.
MS Azure cloud enablement
As a cloud-native digital transformation enabler, Grid Dynamics has a strong track record of migrating Fortune 500 enterprises to cloud-based platforms, like Microsoft Azure, repeatedly architecting and implementing successful programs for major customers in several industries, including some of the largest US retailers.
To help enterprises take full advantage of Azure products, Grid Dynamics offers specialized services in these areas:
Cloud migration

Application modernization

Data and Analytics

ML and AI