Migrate to Fluent Commerce with us
Digital commerce brands face unprecedented challenges as they strive to fulfill the escalating consumer demand for speed, convenience and personalized experiences across various channels. In this redefined on-demand era, where the stakes are higher than ever for digital commerce brands, Fluent Commerce emerges as a best-in-class order management solution for composable commerce platform integration.
To unlock the full potential of your Fluent Commerce solution, including maximum ROI and faster speed-to-market, you need a trusted technology partner with deep composable commerce expertise, optimized integration methodologies and Fluent Commerce-specific experience.
Enter Grid Dynamics. Digital commerce enterprises now have the ability to create downright delightful customer experiences with best-in-class technology, faster than ever before.
Next-generation order management for tailored customer experiences
WORLD-CLASS DIGITAL COMMERCE EXPERTISE
Digital commerce solutions for the world's largest retailers
In the last 10 years, we have designed and implemented numerous digital commerce solutions for leading retailers and brands. Our customers enjoy double-digit improvements in click-through-rates and order conversion rates.
FAST, FLEXIBLE, SCALABLE
Build a future-proof foundation for your business
Businesses that adopt a composable commerce approach and MACH (Microservices, API-first, Cloud-native, Headless) architecture are optimized for business flexibility. Seamlessly integrate Fluent Commerce, react rapidly to changes in the business environment, meet consumer demand in the blink of an eye, and run circles around the competition.
STREAMLINE OPERATIONS WITH FLUENT COMMERCE
Optimize inventory accuracy and fulfillment
Experience a revolutionary approach to inventory management with Fluent Commerce's orchestration engine, providing a near real-time, consistently accurate Single View of Inventory. Enhance operational efficiency and meet omnichannel demand profitably through Fulfillment Optimization, ensuring that your business adapts swiftly to changes in demand or delivery capacity. With Fluent Commerce, transform the way you manage inventory, fulfill orders, and stay agile in a dynamic market.
Accelerate your order management journey
Contact us today to start with a workshop, discovery, or PoC.
Retail
Hi-tech
Manufacturing
Finance & Insurance
Healthcare
Security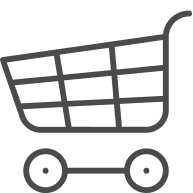 Retail
Fluent Commerce transforms retail operations with advanced order management, offering a seamless Single View of Inventory. Fulfillment Optimization ensures profitable omnichannel fulfillment, making it essential for retailers navigating competitive landscapes.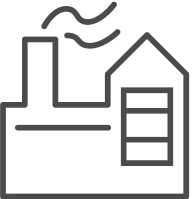 CPG
In the CPG sector, Fluent Commerce streamlines supply chain and order fulfillment, providing real-time inventory accuracy. Fulfillment Optimization optimizes costs, making Fluent Commerce a go-to solution for efficient processes and dynamic market demands.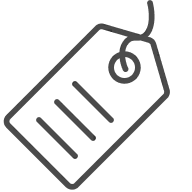 Digital commerce
For digital commerce enterprises, Fluent Commerce accelerates customer experiences. Real-time inventory views and Fulfillment Optimization empower businesses to adapt swiftly to changing demands, positioning them at the forefront of technological innovation.
Get in touch
We'd love to hear from you. Please provide us with your preferred contact method so we can be sure to reach you.
Please follow up to email alerts if you would like to receive information related to press releases, investors relations, and regulatory filings.