Our experience
We've been connecting enterprises with offshore development teams for more than 15 years. More than half of our clients have resided in Europe, especially in the Netherlands and Germany. These days we're taking our expertise globally.
Transparency and our custom approach
We have a simple and transparent cooperation model which allows us to provide our clients with realistic expectations on deliverables. Grid Dynamics has enough capacity to provide high-class services and exercise an individual approach with each client.
Business culture
Grid Dynamics developers are no strangers to working remotely, which is reflected in the company's values and the way we do business. Time-tested, proven solutions for clients and developers make for a more productive workflow.
Midsize engineering provider
Grid Dynamics is a midsize agile development service provider. Our focus is on maintaining developer skill level, ensuring flawless product delivery process through providing work stations, office space & cloud operations environment. We connect companies with skilled developers, deploy result-driven teams and optimize their SDLC through proven business solutions.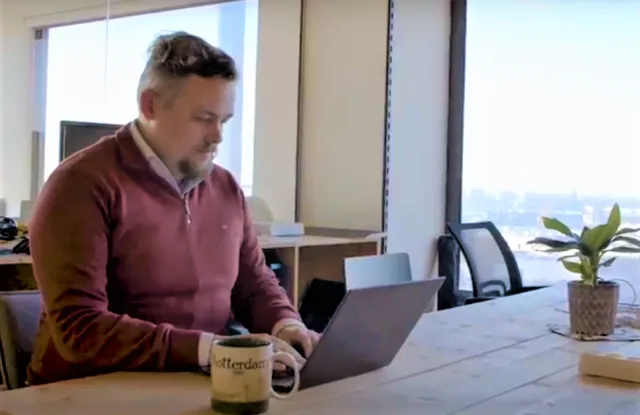 The value that Grid Dynamics developers bring to Widget Brain is that they are always ready to deliver high-quality, on-time solutions and help us to scale when we need.
Reinier Meerwaldt
4 STEPS TO HIRE SOFTWARE DEVELOPERS
1. Tell us your needs
Share your business needs, team structure, technology expertise, and salary expectations with us. Based on that, we prescreen and shortlist the best-fitting candidates and pass them on to you.
2. Interview and hire engineers
You personally interview candidates, taking as much time as you need to conduct interviews using your preferred methods.
3. Start working
You manage new hires directly and focus on your core role, while we handle everything relating to office and administrative hassle and ensure a comfortable working environment for your remote team members.
4. Ongoing support
You receive a dedicated HR/Client Manager on the Grid Dynamics side, so we are always here to help with any questions and proactively solve any requests you might have.
Why work with an Offshore Development Team?
Same-level expertise
In today's highly digitized world, top tech talent can be located anywhere in the world.
Better pricing
Working with an offshore development team is less costly than a nearshore team, so you can still hire the best IT professionals–at an even better price.
Utilize time zones
You don't have to worry about time zone differences or miscommunication with an offshore development team–you've got a 24/7 development life cycle.
Consistent teams
Our developers receive technical training through our internal education programs so they remain aware of new cutting edge technologies.
Flexibility
It's much easier to scale up or down with an offshore development team. Our CI/CD pipelines will help get you to development faster and reduce time-to-market by up to 50%.
Grid Dynamics is a digital-native technology services provider that accelerates growth and bolsters competitive advantage for Fortune 1000 companies. The company has 15+ years of experience in digital transformation and software innovation, most notably open source cloud-native programs.
Our clients have the option of choosing the engagement model which best suits their requirements, including team extension, dedicated teams, pod teams, and remote development centers. Grid Dynamics has offices in the US, Ukraine, Mexico, Serbia, Poland and Moldova, meaning that we have the resources to cater to the needs of companies of any size, no matter where they are located.
Get in touch
We'd love to hear from you. Please provide us with your preferred contact method so we can be sure to reach you.
Please follow up to email alerts if you would like to receive information related to press releases, investors relations, and regulatory filings.
Subscribe to updates
from the Grid Dynamics Blog