Like a сloud, but for engineering
We have always believed in massively distributed systems—distributed applications, distributed infrastructure, and distributed teams. Since the inception of the company, we have built over 1,000 products for Fortune 500 companies, with the majority of them implemented by distributed teams.
Since we rely on top engineering talent and the utilisation of emerging technologies, we have always prioritized the need to be able to scale the company across multiple locations and offices. It has allowed us to hire the best talent from each country and each site.
With the distribution of our engineers across the US, Central Europe, and Eastern Europe, we have always looked towards collaborative approaches and the implementation of best practices to deliver the most sophisticated digital transformation projects possible.
These strategies have led to the creation of the company's versatile and responsive culture and well prepared us for the challenges of completely remote working and working from home. Today, we can bring that culture, best practices, and the necessary tools to your organization by tapping into the Grid Dynamics engineering cloud.

How it works
Agile co-innovation
Grid Dynamics brings architecture, technical product management and engineering staff to work together with the client's engineering to jointly deliver new programs
Dedicated teams and development centers
We build and manage self-sufficient project teams containing architects, data scientists, developers, and automation engineers specialized in required technology stacks according to your specifications.
Program-based outsourcing
We love taking full responsibility for a technology program, committing to achieve business outcomes by pre-agreed milestones. Our clients maintain control over business priorities and transparency over delivery progress without having to worry about staffing.
Our clients
Retail
High tech
Manufacturing
Finance
7/25
largest US retailers
4/10
largest US technology companies
3/10
world's largest consumer goods companies
2/10
largest US financial companies
---
Ingredients of success
Cross-Functional Team
Build self-sufficient teams with a mix of skills that can create products from inception to production.
Cloud Infrastructure
Host all infrastructure in the cloud and make it accessible globally, whether working from the offices or from home.
Security and Compliance
All projects are delivered on laptops issued by the company with pre-installed tools to ensure secure access to corporate or client environment.
Robust Collaboration Tools
We rely on best-of-breed cloud tools for team communication, project management, software development, continuous delivery, and support.
Remote Communication Culture
We are used to working in globally distributed environments.
Productive Work‑from‑home Environment
Our teams are located in the US, Central and Eastern Europe, where work-from-home environment is convenient and safe.
Сase studies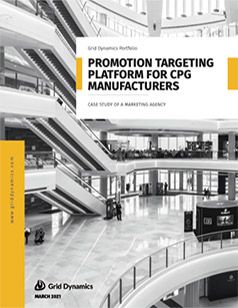 Promotion Price Optimization Using Machine Learning
Problem
- Create an omni-channel multi-tenant promotion optimization and delivery platform
- Completely automate campaign optimization based on business objectives

Solution
- Real-time promotion targeting service
- Propensity scoring models and ROI optimization components

Results
- Campaign setup time reduces from days to hours
- Targeting efficiency and campaign ROI improved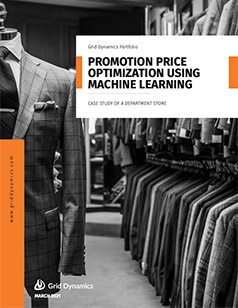 Price optimization for video games using machine learning
Problem
- Detect promotions that drive losses
- Provide price managers with advanced what-if analysis tools

Solution
- Demand and profit forecasting models
- Simple and efficient what-if analysis application

Results
- More than 90% of loss-driving promotions detected and flagged
- Profitability improvements for promotion campaigns
---
Over the past 14 years, Grid Dynamics has mastered remote working and virtual global collaboration. We have delivered excellent productivity and efficiency whether working from client locations, company engineering centers, or working from home. Grid Dynamics operates in a 24/7 environment providing all company employees with secure equipment and cloud tools that can be accessed from anywhere and perform under any conditions. Grid Dynamics has developed a highly productive engineering culture along with Agile co-creation best practices with our clients. We leverage Grid Dynamics' engineering cloud to adapt to the most specific client requirements.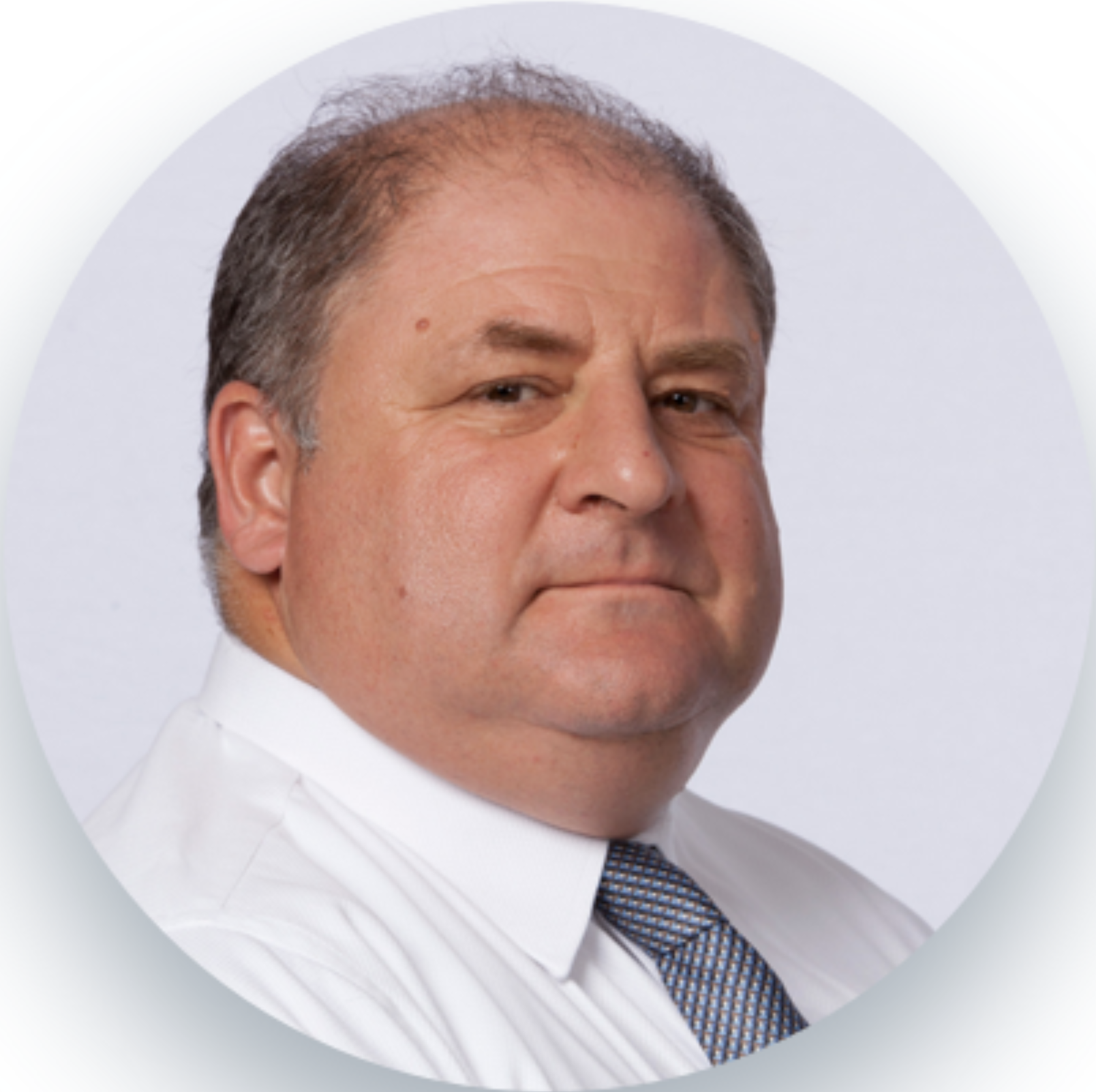 Leonard Livschitz
CHIEF EXECUTIVE OFFICER AND DIRECTOR
What we do
Grid Dynamics provides a full range of digital transformation services including consulting, analytics and engineering