Our clients
Retail
Hi-tech
Manufacturing
Finance
Get to market faster with our data quality accelerator
We have helped Fortune-1000 companies improve their data quality in the most demanding data platforms. This includes platforms holding 5+ petabytes of data, processing hundreds of thousands of events per second, across thousands of datasets and data processing jobs. This provided us with the expertise to develop a complete set of data quality management tools as part of the development of our accelerator. The accelerator is based on an open-source cloud-native technology stack and is infrastructure agnostic - with the ability to deploy in AWS, Google Cloud, or Microsoft Azure. It integrates best with Hadoop and Spark-based data lakes with Apache Airflow orchestration, but also supports integration with SQL-based data sources out of the box and integrates with any other analytical data platforms, data warehouses, databases, and ETLs.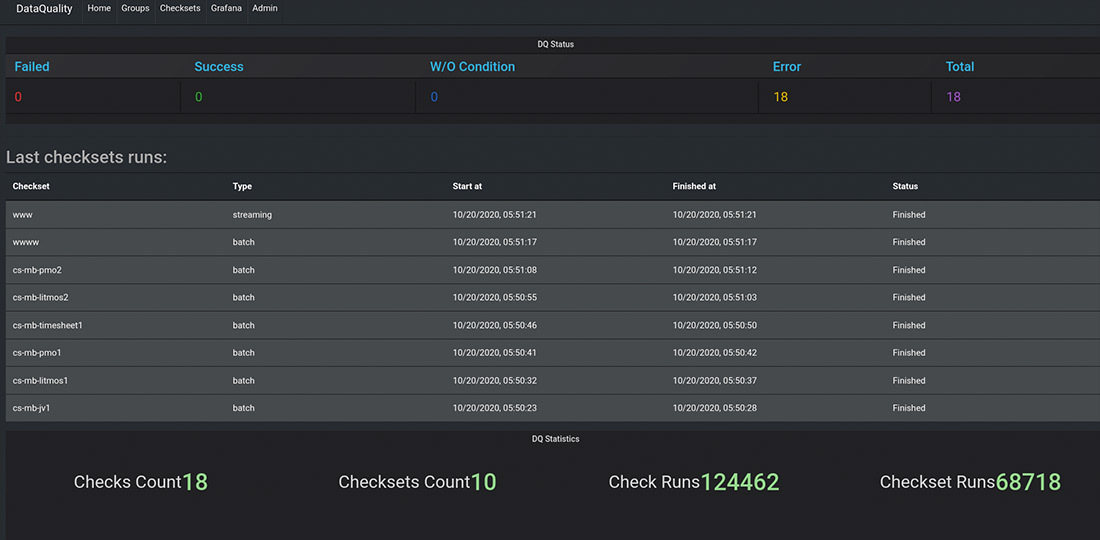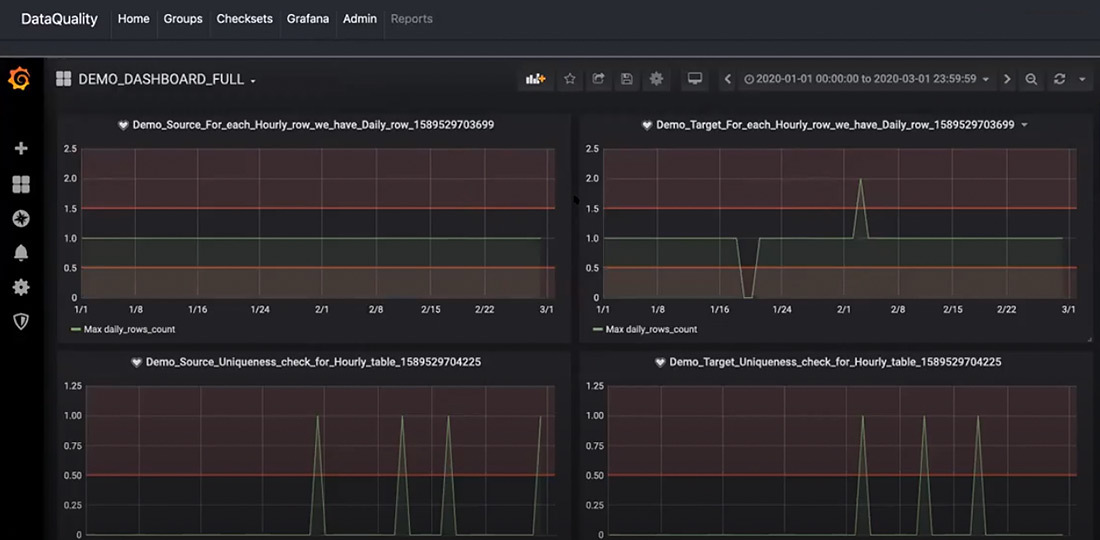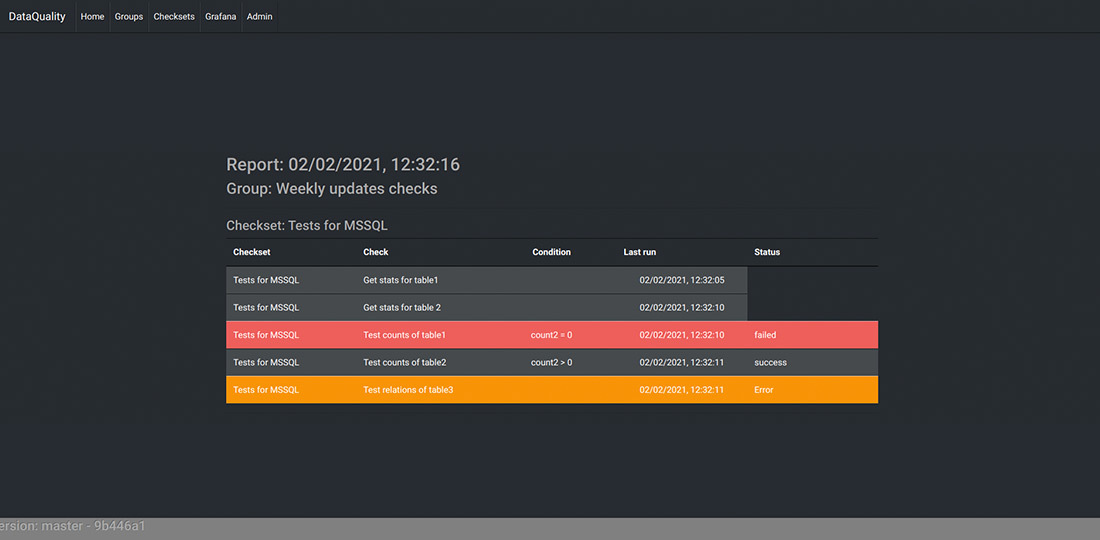 Validate simple or complex business rules
There's a variety of data quality checks that can be implemented as business rules. With our solution, data analysts and engineers can create rules to ensure that certain data columns don't exceed pre-defined ratios of nulls, validate that data falls into certain ranges, or check that a data set complies with a certain profile. The tool assists with data profiling, measuring data quality metrics, cleansing and auto-correcting data, and alerting the support team when something goes wrong.
Uncover hidden anomalies with AI
If your data analytics platform already has thousands of data processing jobs or the business rules being used aren't detecting complex data defects, anomaly detection can help build a more comprehensive data quality solution. Data scientists can configure automatic data profiling to collect key data metrics, use statistical process control techniques, and configure deep learning anomaly detection to uncover suspicious patterns and alert the support team if predefined levels of confidence are reached.
Ensure completeness and consistency
Good data quality starts with ensuring that the raw data imported into the data analytics platform is done correctly and completely, is consistent, and not stale. With our solution, we can configure various types of checks that integrate with data sources in data lakes or SQL-based databases. Measuring and improving data completeness is critical for streaming use cases such as clickstream processing, order processing, payment processing, or Internet of Things applications, when events can be dropped or processed more than once.
Read more about data quality
Stop inventing excuses for poor quality data
We provide flexible engagement options to improve the data quality of your data lake, EDW, or analytical data platform. We use our cloud-agnostic accelerator to decrease implementation time and cost so that you can start seeing results in just weeks.
Demo
Request a demo if you're interested in seeing our data quality tools in action and learn more about our approach to increasing trust in data. We will connect you with our data quality experts to brainstorm your challenges and develop solutions for your implementation journey.
Proof of concept
If you can't commit to full implementation, we recommend starting with a proof of concept. With limited investment from your side, we will integrate our tool into your data platform and you will see the results in 3-4 weeks.
Implementation
If you're ready to improve data quality, we will take you through the entire journey. Our team of experts will identify the most critical challenges and create an implementation roadmap. We will work together to deploy our accelerator, onboard data quality, and train your team.
More data analytics solutions
Want to get in touch with us? We are pleased to begin helping you.
Let's talk