Our clients
Retail
Hi-tech
Manufacturing
Finance & Insurance
Healthcare
Get to market faster with our data quality starter kit
We have helped Fortune-1000 companies improve their data quality in the most demanding data platforms. This includes platforms holding 5+ petabytes of data, processing hundreds of thousands of events per second, across thousands of datasets and data processing jobs. This provided us with the expertise to develop a complete set of data quality management tools as part of the development of our starter kit. The starter kit is based on an open-source cloud-native technology stack and is infrastructure agnostic - with the ability to deploy in AWS, Google Cloud, or Microsoft Azure. It integrates best with Hadoop and Spark-based data lakes with Apache Airflow orchestration, but also supports integration with SQL-based data sources out of the box and integrates with any other analytical data platforms, data warehouses, databases, and ETLs.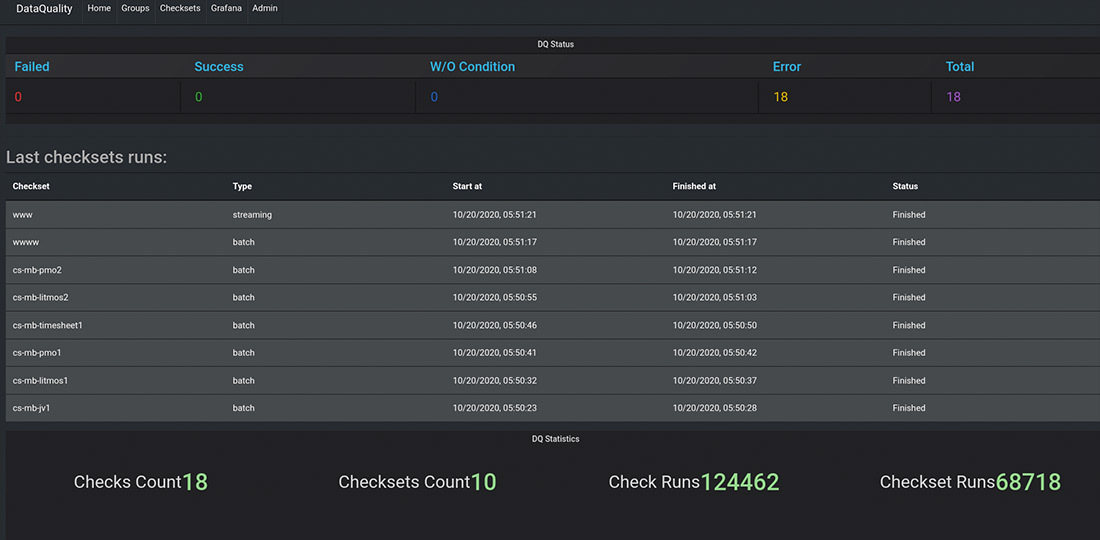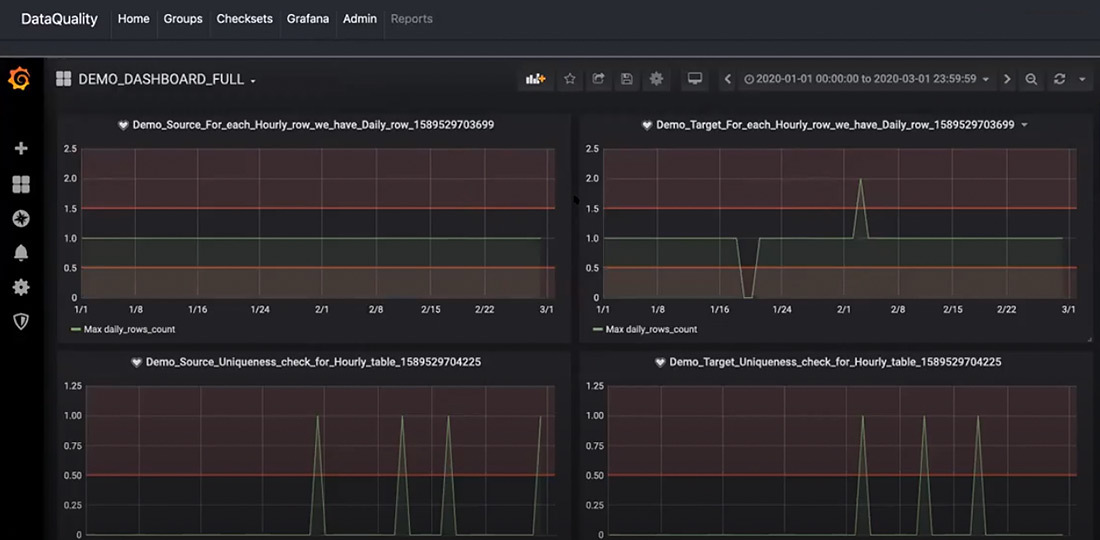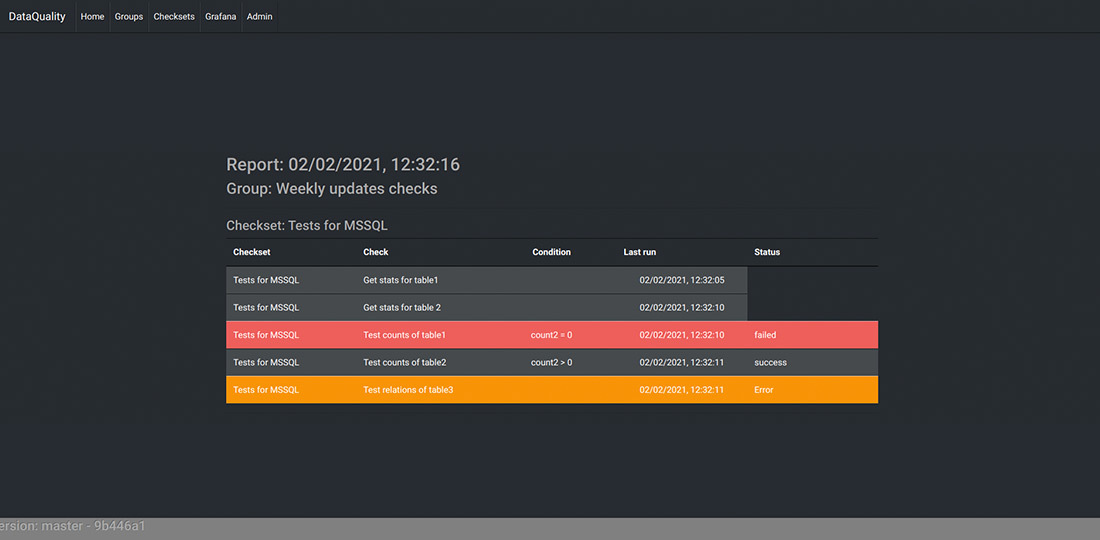 Validate simple or complex business rules
There's a variety of data quality checks that can be implemented as business rules. With our solution, data analysts and engineers can create rules to ensure that certain data columns don't exceed pre-defined ratios of nulls, validate that data falls into certain ranges, or check that a data set complies with a certain profile. The tool assists with data profiling, measuring data quality metrics, cleansing and auto-correcting data, and alerting the support team when something goes wrong.
Uncover hidden anomalies with AI
If your data analytics platform already has thousands of data processing jobs or the business rules being used aren't detecting complex data defects, anomaly detection can help build a more comprehensive data quality solution. Data scientists can configure automatic data profiling to collect key data metrics, use statistical process control techniques, and configure deep learning anomaly detection to uncover suspicious patterns and alert the support team if predefined levels of confidence are reached.
Ensure completeness and consistency
Good data quality starts with ensuring that the raw data imported into the data analytics platform is done correctly and completely, is consistent, and not stale. With our solution, we can configure various types of checks that integrate with data sources in data lakes or SQL-based databases. Measuring and improving data completeness is critical for streaming use cases such as clickstream processing, order processing, payment processing, or Internet of Things applications, when events can be dropped or processed more than once.
Data quality industries
We develop data quality management solutions for technology startups and Fortune-1000 enterprises across industries including media, retail, brands, gaming, manufacturing, and financial services.
Technology and media
Technology and media companies often deal with truly big data. From customer clickstream to IoT data, ensuring accuracy, completeness, and correctness of data in real time is paramount. Get access to the case study that details how we helped the #1 media company in the world to design and implement data quality best practices at a massive scale with a robust data quality management solution.
Retail and brands
Completeness and accuracy of customer data is the key success factor in retail. We have helped Fortune-1000 retailers and brands implement data quality best practices and improve data governance, leading to a 10x decrease in data quality issues. It enabled higher confidence in the decisions that machine learning models were making and increased trust in business intelligence outcomes - leading to higher conversion and customer satisfaction.
Financial services
From payment processing to banking and insurance, high quality of data is important to ensure compliance and build reliable advanced analytics capabilities. Whether it is a streaming use case or batch processing, we can help companies enhance their big data analytics and power data governance by measuring data quality in real time, fixing data quality issues in production, and improving the quality of insights.
Read more about data quality
Unsupervised real-time anomaly detection
Anomaly detection is a powerful technique to automate data quality and scale it to thousands of data pipelines with minimal effort. In this article, we give an introduction to anomaly detection and show how different algorithms, including deep learning AI, achieve the best balance of precision and recall.
Read more
5 technology enablers for DataOps
Data quality is one of the techniques to consistently unlock the business value of data. In this article, we discuss DataOps and data governance, what role data quality plays in DataOps and data governance, as well as the tools and techniques to implement the right processes and foster the right culture.
Read more
Stop inventing excuses for poor quality data
We provide flexible engagement options to improve the data quality of your data lake, EDW, or analytics platform. We use our cloud-agnostic starter kit to decrease implementation time and cost so that you can start seeing results in just weeks.
More data analytics solutions
Get in touch
We'd love to hear from you. Please provide us with your preferred contact method so we can be sure to reach you.
Please follow up to email alerts if you would like to receive information related to press releases, investors relations, and regulatory filings.