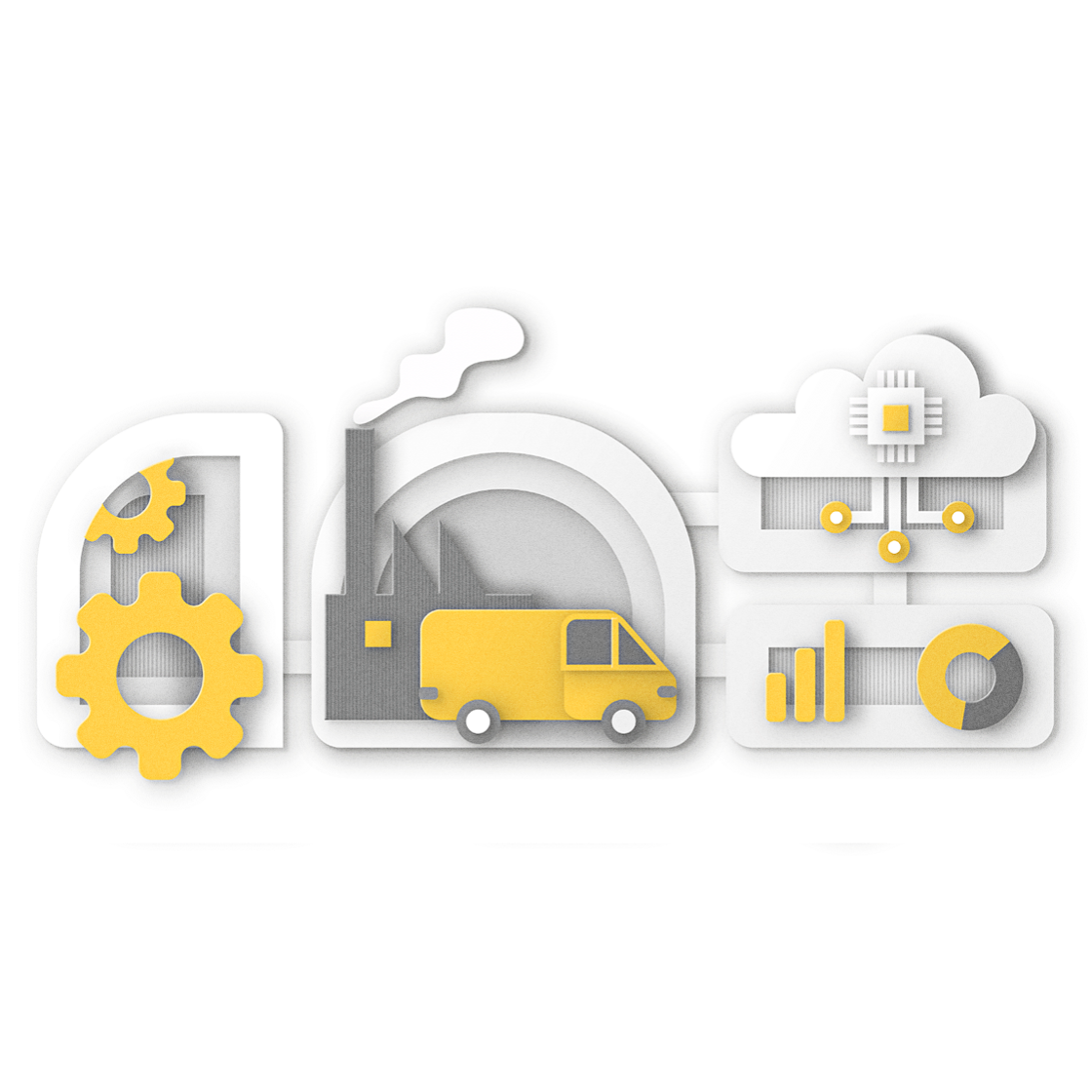 We help operations, technology, and analytics executives improve supply chains and manufacturing processes using Industry 4.0 capabilities:
Collect sensor data from equipment and vehicles at scale
Automatically detect anomalies and predict failures
Quantify long-term manufacturing risks
Optimize supply chains using machine learning and forecasting
Optimize fleet and workforce utilization and costs
Transform your operations
Consolidated data and tools

Efficient operations are hardly possible without tools that provide a complete, accurate, and up-to-date view of the inventory, equipment, transactions, and other entities and processes. We help our clients consolidate data and develop internal services to efficiently monitor and manage all resources and activities across multiple channels, locations, and systems.

IoT and predictive maintenance

The efficiency and reliability of manufacturing, maintenance, and IT operations can be significantly improved using data-driven methods. We help companies to collect IoT data at scale, monitor sensor and system metrics using anomaly detection algorithms, predict and prevent failures, and control the quality using computer vision methods.

Supply and production optimization

The efficiency of supply chains and inventory management are among the top concerns for retail and manufacturing companies. We help our clients to make their operations more efficient, creating comprehensive demand forecasting, safety stock, and supply chain optimization models and tools.

Distribution optimization

We help our clients to better understand their markets using quantitative methods that explain the dependencies between products, channels, and prices; optimize workforce deployment, vehicle fleet usage, and order sourcing; and build advanced B2B platforms that combine industry-specific features with B2C best practices regarding user experiences.
Industries
We help clients in retail, manufacturing, energy, and other sectors to improve their operations using data-driven methods.
Our latest thinking on efficient operations
Our clients
Retail
Hi-tech
Manufacturing
Finance
Accelerate your innovations
We provide flexible engagement options to design and build a customer intelligence and analytics solution for your enterprise. Contact us today to start with a workshop, discovery, or POC.
Workshops
We offer free workshops with our top experts to discuss your challenges, potential areas of improvement, and industry best practices.
Proof of concept
If you have already identified a specific use case that can be solved using data science and other customer intelligence technologies, we usually can start with a 4–8 week proof-of-concept project to deliver tangible results for your enterprise.
Discovery
If you are in the stage of requirements analysis and strategy development, we can start with a 2–3 week discovery phase to identify right use cases for customer intelligence and personalization, design your solution using industry best practices, and build an implementation roadmap.
All digital transformation solutions
Want to get in touch with us?
We are pleased to begin helping you.
Let's talk